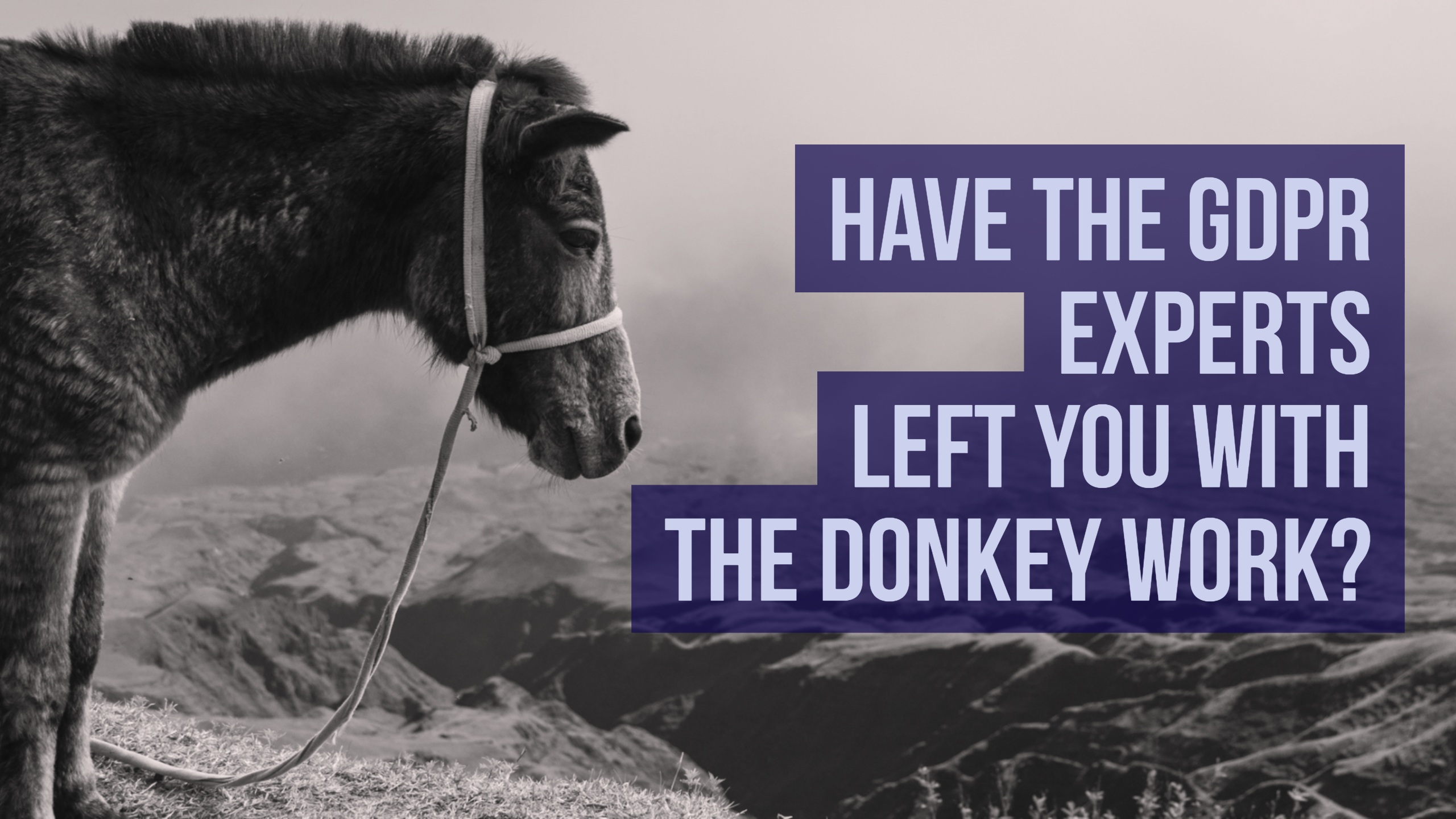 The GDPR Clock is Ticking

General Data Protection Regulation (GDPR) will apply from 25 May 2018 so now is the time to follow these 12 steps.
days

hours

minutes

seconds
Do these GDPR to-do lists look familiar?

Are you struggling to find the time to prepare for GDPR?
GDPR Tasks Completed:
Attended GDPR breakfast briefings
Read the guidance from your lawyer
Received Cyber Security guidance from IT support
Visited the ICO website
Saved numerous GDPR reports
Started to map the flow data but got distracted by other work
Discovered internal teams are too busy to do this work
Know GDPR is important but not excited by the auditing required
GDPR Tasks To-Do:
Map the flow of personal data
Document the types of personal data
Establish who has access
Document the lawful purposes
Create retention schedules
Manage a list of legal and IT updates
Make time in a busy schedule for the above
Find the enthusiasm to do the above
The Solution: Add G Acceleration to your GDPR team
Practical GDPR Support from G Acceleration
We provide practical hands-on support helping busy employers prepare for GDPR.
This includes:
Mapping the flow of data
Agreeing on data types
Reviewing data access
Agreeing on access by defined groups
Helping you identify the lawful purpose
Developing retention schedules
Documenting processes
Co-ordinating Legal and IT updates
Identifying Training – Training Plans
Designing new ways of working such as recording consent